GoLinks Enterprise—scale productivity securely
GoLinks brings clarity to every team's resources, surfaces shared knowledge, and eliminates poor productivity workflows.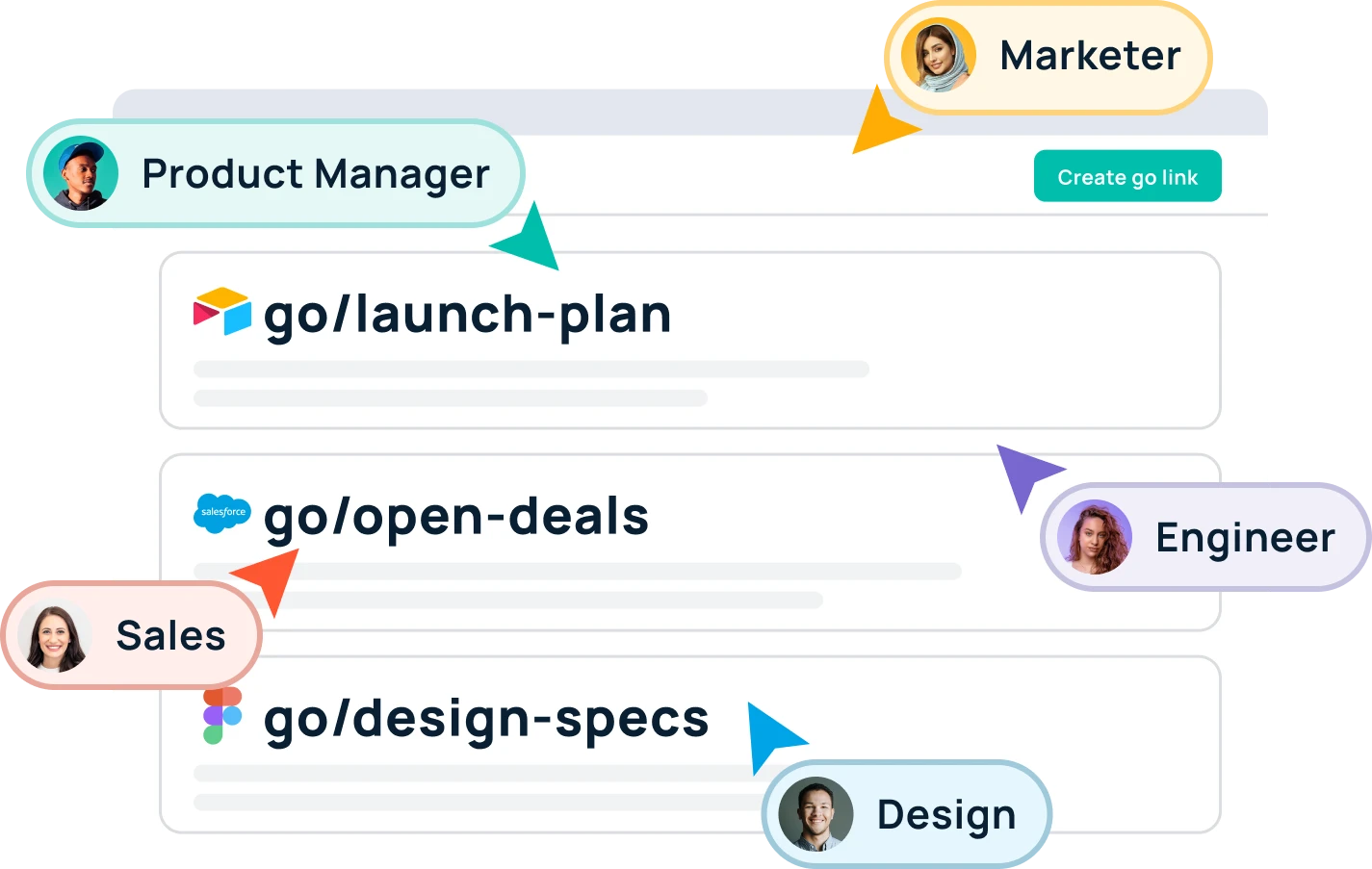 Seamless knowledge sharing company-wide
The most optimal way to connect people with their tools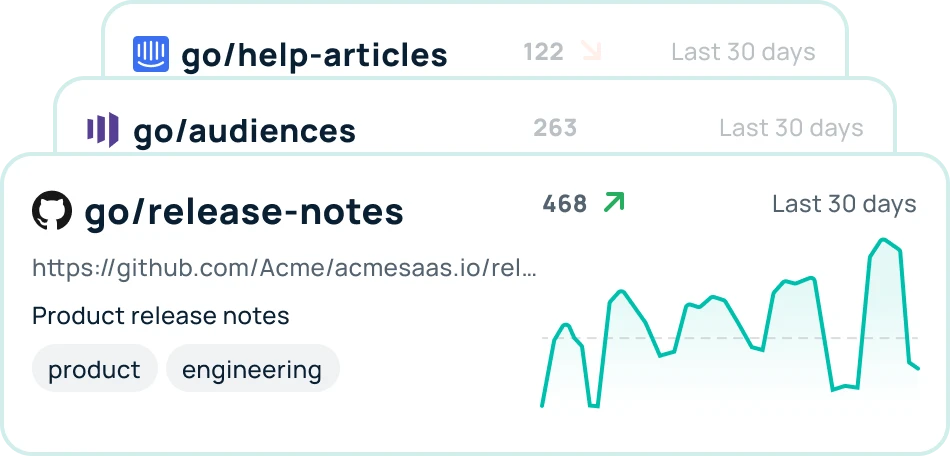 Instant resource access and sharing
GoLinks connects people with work information, democratizing knowledge and eliminating the need for personal management of resources.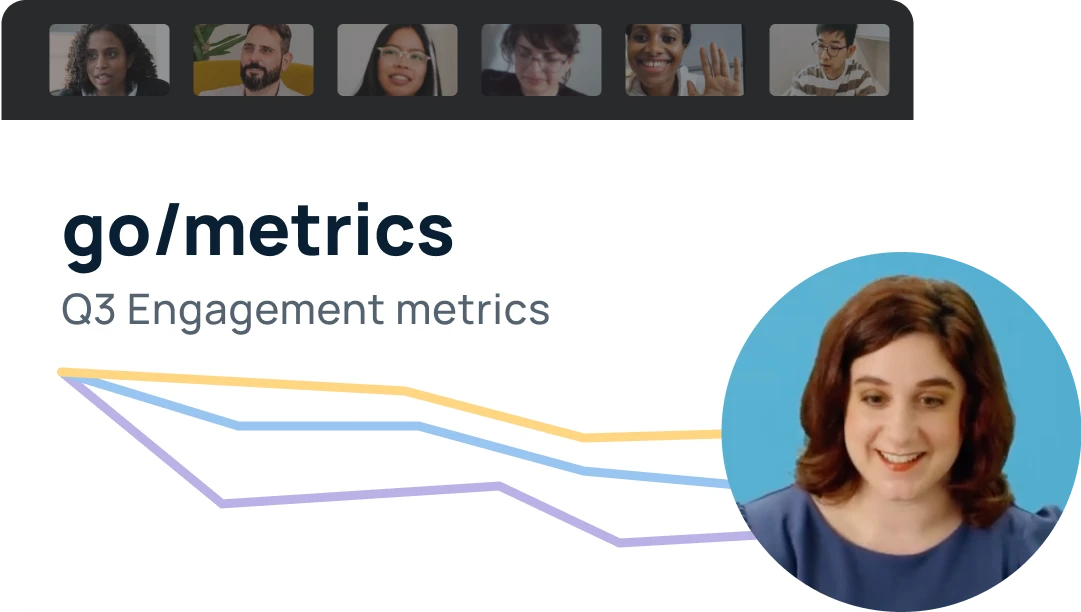 Share verbally and visually
Go links are intuitive to share on Zoom calls, town hall presentations, or hallway conversations.

Decrease new hire onboarding time
New hires quickly acquire and retain company knowledge with GoLinks, speeding ramp time.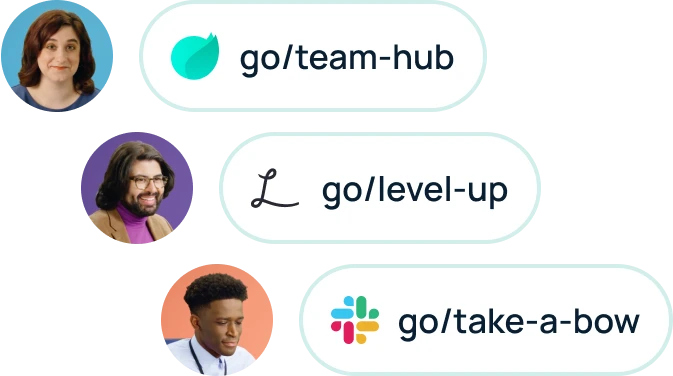 Company lexicon powering knowledge discovery
Create go links in your organization's unique language, seamlessly integrating them into your culture for effortless knowledge discovery.
"GoLinks is now seen as a driver of productivity. Once employees started using them, they appreciated the ease of use and wished we adopted them sooner."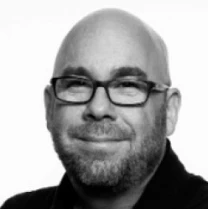 Brian McGuiness
,
Vice President, IT Operations
Optimize saas spend
Increase the value of the tech stack you're already paying for

Supercharge all web apps
Create go links for any web-based tools to bring value to every team, department, and role.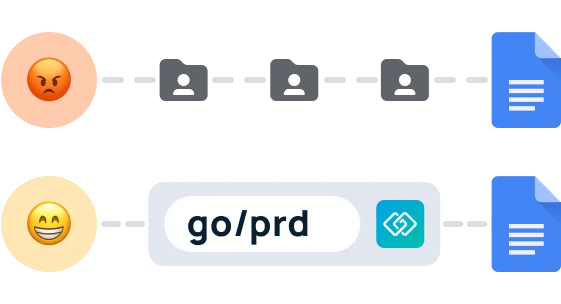 Less clicks, more productivity
SaaS tools are underutilized because pages are tedious to navigate to, resulting in wasted SaaS spend.

Tech stack utilization clarity
Gauge real-time app usage within your tech stack through go links. Inform decisions on SaaS renewals and deprecations.
Unbroken employee experiences
As your organization adopts new tools, GoLinks guarantees a seamless transition. Update the destination URL, allowing employees to maintain their go links — minimizing disruptions and IT inquiries.
"When you put out all that information, you want to know that people are using it. Because of the usage statistics with GoLinks, we're able to do just that in a way that we weren't able to before."
Catherine Avendaño
,
Head of Employee Communications & Experience
Secure knowledge management
Protect your important links with privacy and data protection you can trust
Comprehensive, enterprise-grade security compliance
We keep your data in GoLinks safe and secure—SOC 2 Type II and GDPR compliant with recurring annual pen tests.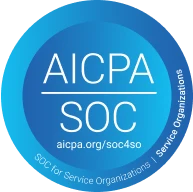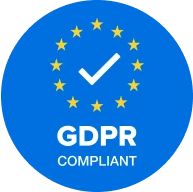 SOC 2 Type II
2048 bit SSL encryption
SSO with SCIM
Annual 3rd party security audit
GDPR and Privacy Shield compliance
Data loss prevention
Audit logs
Fault-tolerant AWS infastructure
99.95% uptime SLA

Reduce risk exposuree
Frequent link sharing can pose risks. GoLinks boosts security through URL concealment and authentication.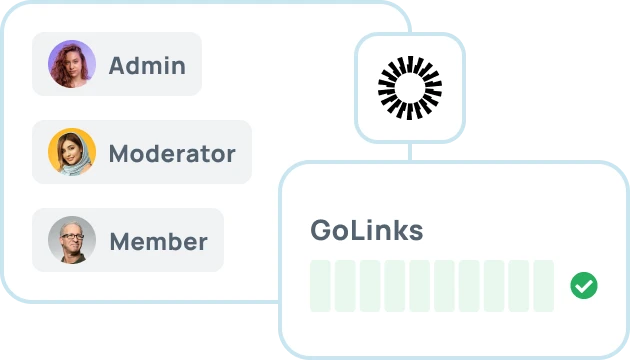 Granular set up and user controls
SSO with SCIM and role-based access. Workspace customization backed by a 99.95% uptime SLA.
GoLinks integrates seamlessly with your tech stack
Explore the full integrations gallery and build the exact workflow you need.
Browse integrations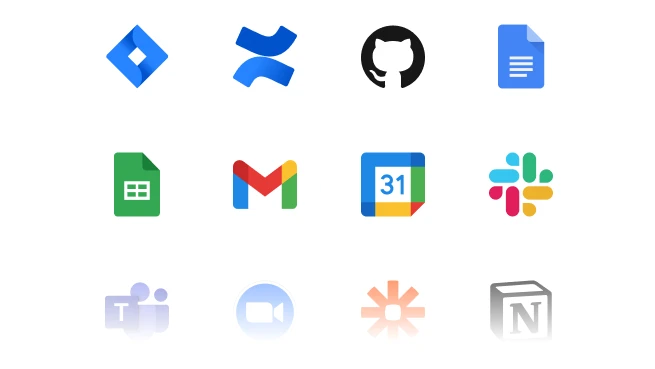 Want to learn more about GoLinks Enterprise?
Our team is happy to provide you with a demo and answer your sales questions.